2018-2019
Check out and sign up for GoodReads and add Kim Palmer and as your GoodReads Friend.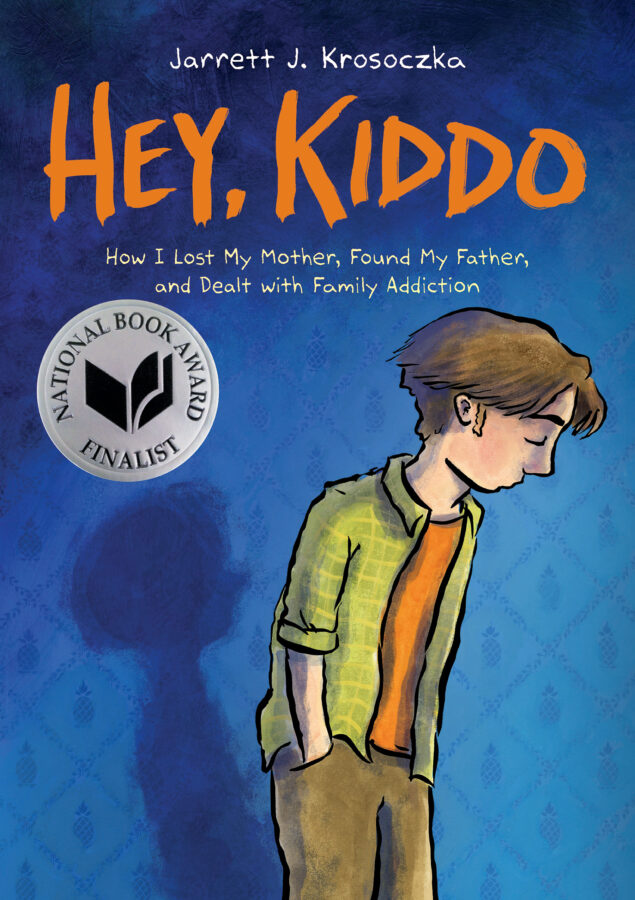 Book Club will meet March 26th in the library media center to read Hey, Kiddo by Jarrett Krosoczka
In kindergarten, Jarrett Krosoczka's teacher asks him to draw his family, with a mommy and a daddy. But Jarrett's family is much more complicated than that. His mom is an addict, in and out of rehab, and in and out of Jarrett's life. His father is a mystery — Jarrett doesn't know where to find him, or even what his name is. Jarrett lives with his grandparents — two very loud, very loving, very opinionated people who had thought they were through with raising children until Jarrett came along.
Jarrett goes through his childhood trying to make his non-normal life as normal as possible, finding a way to express himself through drawing even as so little is being said to him about what's going on. Only as a teenager can Jarrett begin to piece together the truth of his family, reckoning with his mother and tracking down his father.
*********
Book Club is open to everyone.  Please come to the library media center to sign up or if you have any questions.
As a member of the Book Club, you receive this book free of charge, with the understanding that if you can not attend the scheduled meeting, for any reason, you will be charged for my cost of the book.
Book club will meet one Monday per month, immediately after school in the Library Media Center.  Book club lasts for about 1 to 1 ½ hours.
As soon as all the copies of the book come in, I will choose a date for each meeting.  You will receive an email and listen to morning announcements for you to come and pick up the book.
Due to a large number of book club members, if you do not attend the meeting because you have a previous commitment, we will charge you our cost of the book. You might want to consider borrowing a book from someone or taking out a Library copy if you might not be able to attend the meeting for any reason.  I CAN'T accept returned books in perfect condition because it has caused me to lose money from Toadstool.
We have snacks and drinks at each meeting.  Please be willing to volunteer to bring something in on occasion so that not one person is always bringing in snacks.
Mrs. Palmer & Mrs. McNally
library@milfordk12.org